Beautiful patio furniture with vibrantly colored pillows and bold-patterned cushions can elegantly jazz up your outdoor living space. Choosing unique patio furniture not only enhances the visual appeal of your home, but it also speaks a lot about your personality and taste.
Patio furniture is a great addition to your patio both for commercial as well as residential use. Moreover, with the new design ideas for outdoor furniture, large numbers of businesses as well as residential owners now prefer the novel innovative designs of patio furniture for their outdoor living space. In this article, we will discuss the less known pieces of patio furniture, such as, outdoor day beds, sofas with canopy, hanging egg, eccentric pieces that will change you backyard forever. If you are making plans for outdoor furniture to embellish your garden, consider buying the following items:
Hanging Patio Daybed: If you love spending time outside, an outdoor daybed makes your patio experience more pleasant and comfortable. Available for both, hot as well as cold climates, they are en vogue at hotels, resorts as well as modern residential homes. Most of them are weather resistant and also colour fast-fade-resistant; they make your outdoor living area look like a peaceful retreat.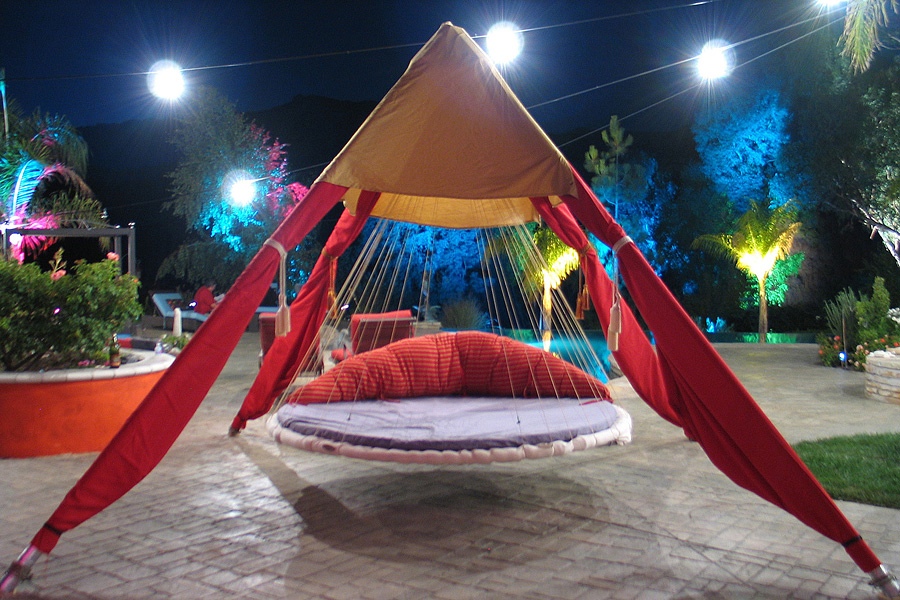 Covered Sofa: A covered outdoor sofa is a perfect addition to make your patio look divinely comfortable. This one is water and UV resistant and light weight. They are strongly built and are available in varieties of colour, shape, size and design. Choose an outdoor sofa that comes with removable cushion covers, so you can wash them, and look for high density foam cushions.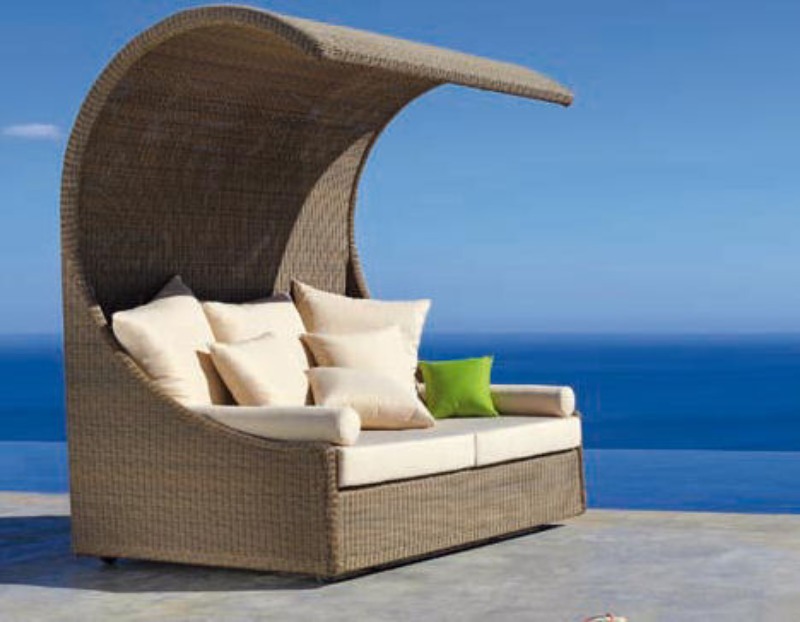 Hanging Egg: Buying a hanging egg will enable you to have lots of fun in your garden, on your porch or terrace. A hanging egg is generally attached to the roof but if you don't have a roof handy, you can buy standalone egg chairs as well. An additional advantage of standalone egg chairs is that, they are mobile and you can use it anywhere in your home as per your convenience. Hanging Egg Chairs are perfect for those who are not fortunate enough to have a patio but have a balcony or are otherwise restricted with space. What a great way to relax and read a book!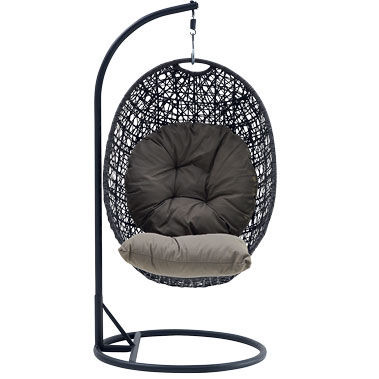 So next time you're shopping for outdoor furniture, consider checking out the above items to make your outdoor living area a unique space. Look into getting an ottoman for patio furniture. All of the discussed pieces will be more comfortable and allow you to change it up a bit, every time you come outside, if you have an ottoman. It will also complete the look of your patio. A well-placed ottoman that compliments the design of your patio set can easily make your patio look elegantly beautiful.
Check out Beliani Furniture Outlet for inspiration!